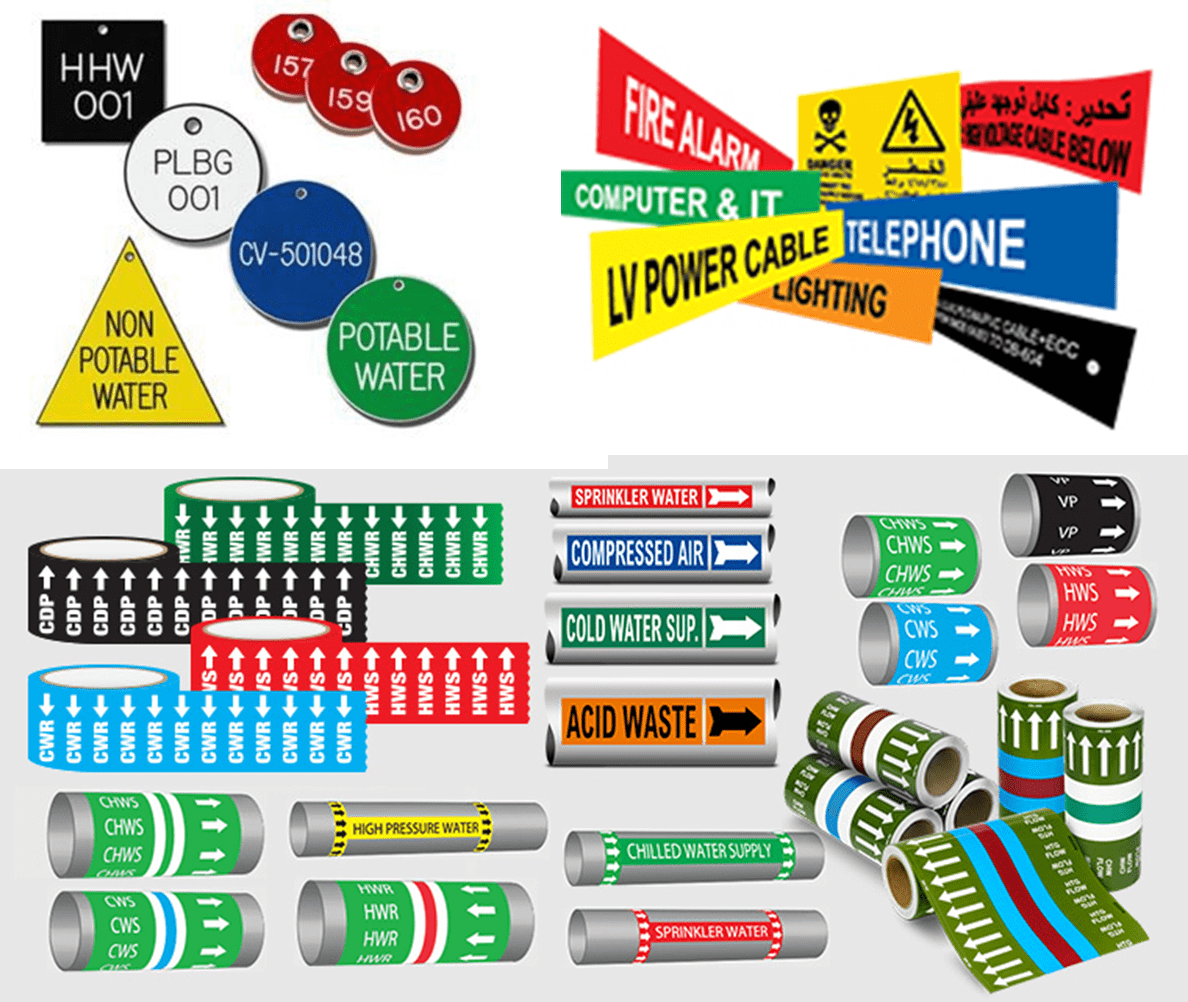 Identification Labels in UAE
---
These are the most economic & versatile labels for identification with durable adhesive which conforms to most surfaces. These labels are available with serialized barcodes, crisp printing and are ideal for quick turnaround time & are useful for mild & moderate environment.
Products: Labels for IT assets, Fixed Asset Tag, Labels for Computer.
Applications: Office Equipment, Indoor & outdoor assets, IT equipment, Computer Asset Labels etc
Tamper-proof labels prevent theft and offer proof of label switching, product packaging reuse, illegal services, diluted products, tampering, and other types of fraudulent behavior. These labels ensure the safety of your most important possessions. We offer labels that can be completely customized for anti-counterfeiting and anti-tampering uses.
Products: Void Labels, Destructible Labels.
Applications: QC labels, package seals, Calibration seal labels, high value electronics & products labeling.
Metal Labels & Foil Tags offer dependability and durability. Metal barcode plates are sealed with an aluminum anodized layer, guaranteeing a reliable read for years to come. Foils tags can adapt to most surfaces and can withstand abrasion and extremely acidic & caustic environments. With the help of these asset labels, you can be sure that all of your assets within the company will always have information that is readable even after rough use.
Products: Aluminum Foil tags, Anodized Aluminum Tags
Applications: Traffic signs, Machine Labeling, Outdoor Labels, Equipment labels, OEM Labeling, Work-in-process labeling, Chemical process labeling etc
Nowadays, Identification Labels are printed by the printing companies in uae like Ribbon House Middle East LLC. This makes the task of an organization much easier where he doesn't have to worry about the formatting and templates of such labels.
For Ordering customized Identification Labels or in case any queries you can reach us using the below contact details:
Call Us @ +971 50 141 2481 for free consultation
---
Date: 17 February 2023 Comments: 0
---
There are no comments yet
Leave A Comment