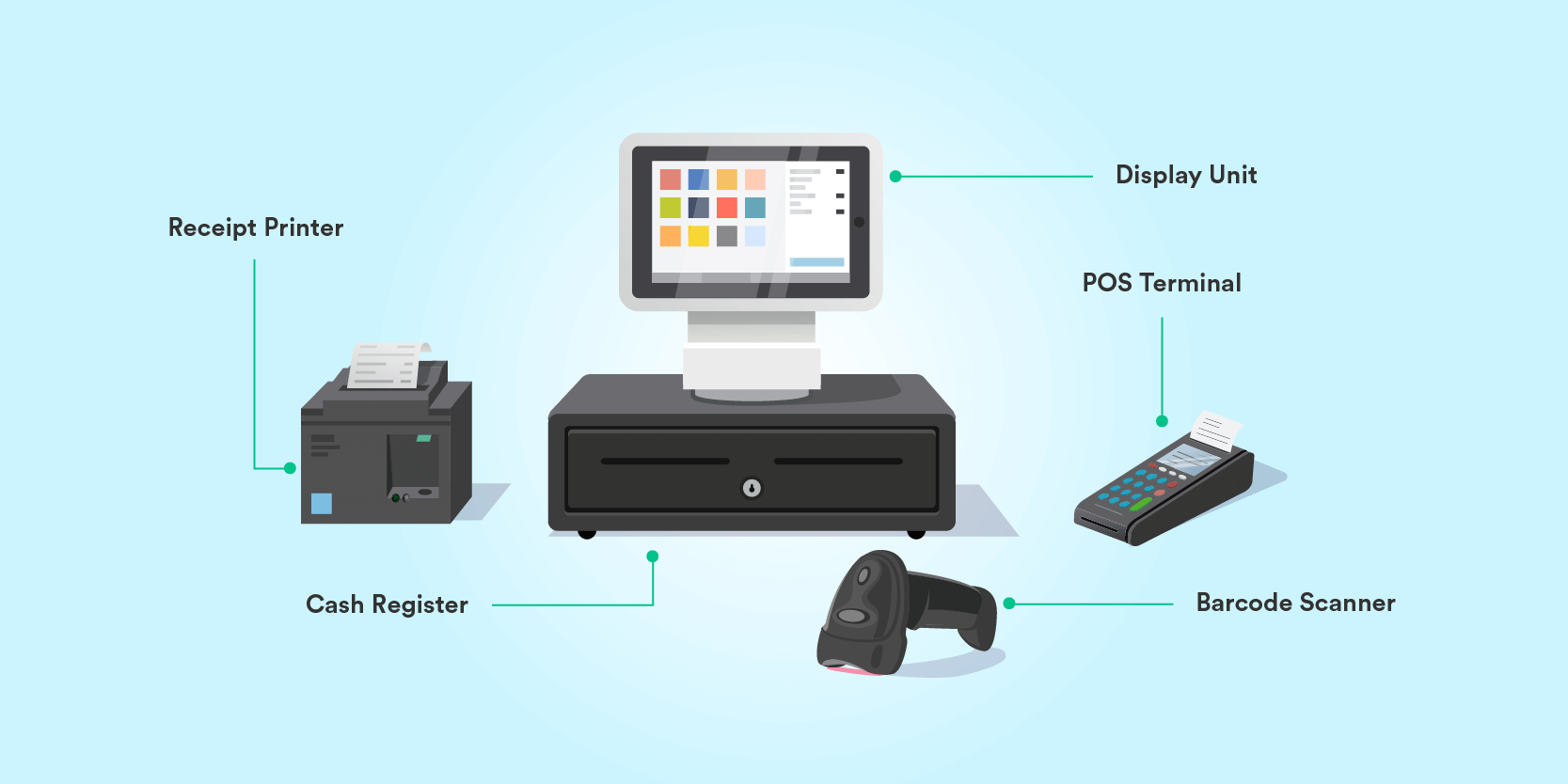 POS (Point of Sale) System supplier in uae
---
What is a POS (Point of Sale)?
Point Of Sale Definition: A Point of Sale (POS) is technically a system in a retail store from which you conduct the sale of physical goods. In a store, a POS is where the checkout happens, orders are processed and bills are paid.
Understanding Point of Sale (POS) Terminology
People often wrongly use the terms a) POS, b) Point Of Sale System, c) POS Software and d) Point Of Sale Terminal interchangeably. We will work on explaining all the three concepts clearly first so you can follow the rest of this article with greater clarity.
1. POS System
A POS System is the overall hardware and software system used for billing in a POS Store. It usually consists of the following units for displaying the order total, product weight, etc. and other hardware units for scanning product barcodes, a printer for receipts and a cash register.
In today's times, card readers have also become an integral part of a POS system.
Here's what a POS system typically contains:
A display unit to show the billing
A keyboard/touchscreen device to select products and enter data
Barcode scanner to scan billed objects
A Printer to print the receipt
Cash register – for storage of cash obtained during sales
A software interface to complete the process
2. POS Software
The Software that runs on the POS System is what is usually referred to as the POS Software. Much like your laptops that run on Windows or Mac, or your phones that run on Android or iOS, a POS software serves as the terminal's operating system.
Many large retailers use POS software that has been custom-built for their specific needs. As you can imagine, POS software solutions are as diverse as the needs of the retail industry. Even hotels use a variant of a basic POS software algorithm to accept bookings, allot rooms and bill their guests.
In the POS software interface, you can input data about the products that you will sell, tally order costs and transact financially. The POS software helps you to process orders in a retail store with the help of available hardware.
We at ribbon house supply below pos systems
E-PoS Xtreme II – i3
E-PoS Xtreme II – i5
E-Pos Xtreme II V2
E-PoS Xtreme Turbo V2
For details mail us at [email protected] or you can call us at +971 50 141 2481
---
Date: 21 October 2022 Comments: 0
---
There are no comments yet
Leave A Comment