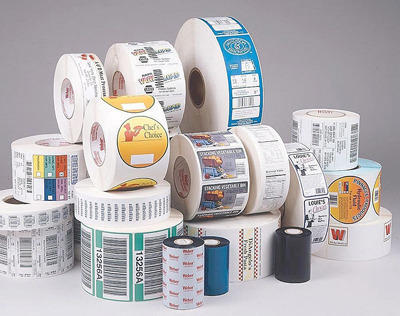 Self-adhesive label supplier in UAE
---
A self-adhesive label is a cheap bearer of information, which can be found separately or as a part of the packaging everywhere around us. Due to its promotional, information, logistic and aesthetic function, it becomes an indispensable part of many things, which surround us. Self-adhesive stickers are quick and easy to apply.
Labels are made using the latest technologies including metal look, holographic effect, prominent reflective colours, metal stamping etc. Security labels can contain security elements, which will transform the label into an efficient seal. Unprinted or pre-printed labels allow additional printing by the consumer using all types of printers including thermal transfer printers. These involve bar codes, date of production etc. Perforation and lamination of the adhesive tape creates resistant printed labels.
We make labels using from a wide range of plastic foils and self-adhesive papers, glossy or matte, coloured as well as transparent, always to as to meet all demands of the client (for example thermo-active paper for additional printing at the consumer's site or plastic for high solidity and resistance to humidity).
Depending on the use, it is possible to use high-tack adhesive, standard adhesive (permanent), or removable adhesive, which enables taking the easy removal of an applied label.
Labels are supplied in a on a sheet, roll or on an endless creaser stacker, the so-called fanfold. You will receive labels mostly on transfer paper, which ensures easy removal for use. Labels will be adjusted according to your requirements for manual or machine processing.
Segment forms are prepared in advance in many sizes and basic shapes. For complex shapes of the label, the segment form needs to be finalised, or cut by laser.
We at ribbon house pioneered in creating quality Self-adhesive labels by our team of expert and experienced professional. For more details mail [email protected] or call us at +971 50 141 2481
---
Date: 12 October 2022 Comments: 0
---
There are no comments yet
Leave A Comment