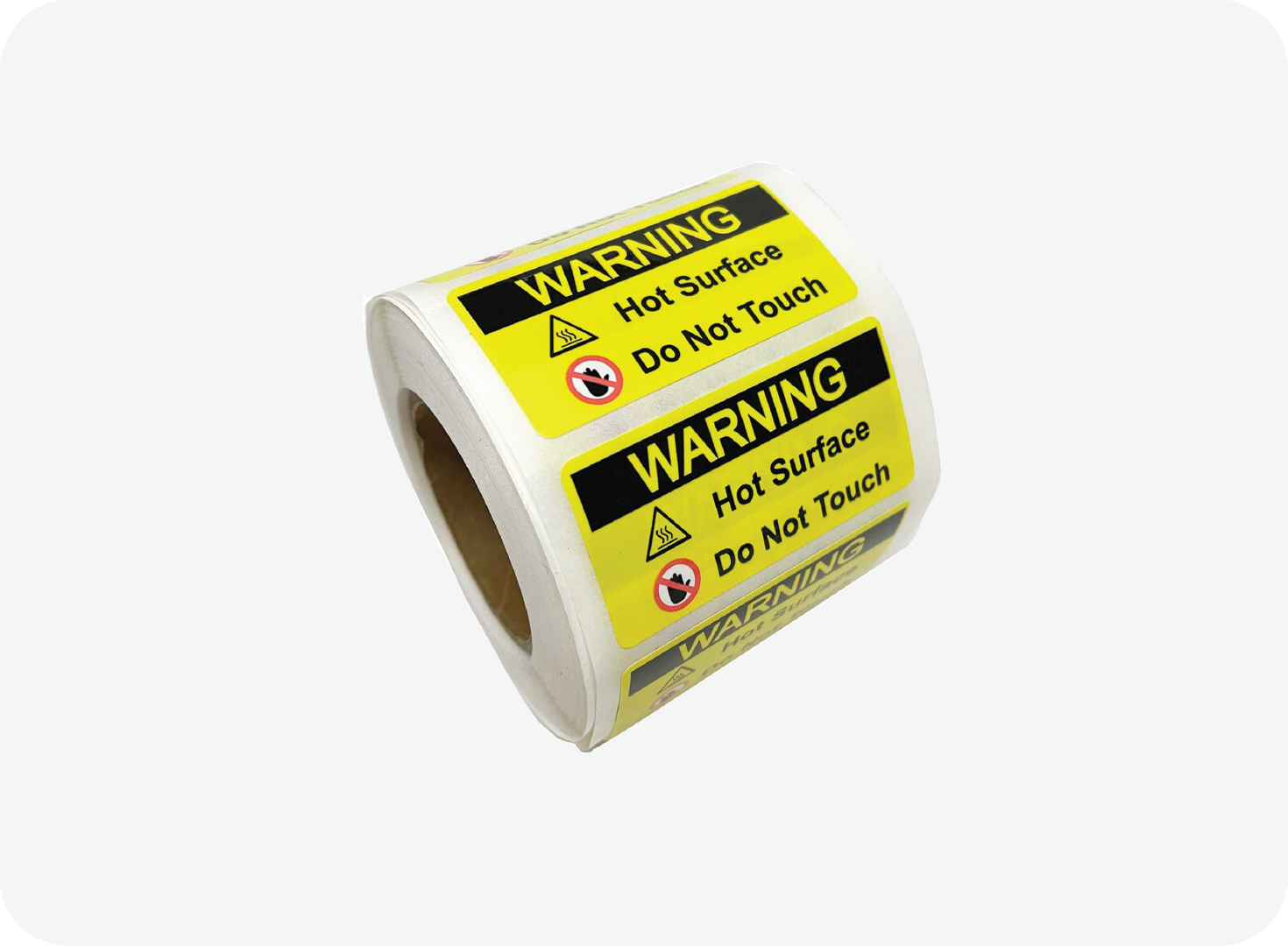 Warning Labels in UAE
---
Get Best Quality Warning Labels and Warning Stickers in budget in UAE!!
Warning labels are one of the most demanded by every industry, where there is a risk of hazard or accident may occur. Warning signs and safety labels are designed to warn the users or people around those places to minimize all sorts of risks associated with any work performance or utility of the space. Warning labels are usually used in worksites, roads, buildings, and all places where any hidden danger is anticipated.
Ribbon House Middle East is one of the most popular label and sticker manufacturers and suppliers in the UAE. We tailor client's requirements for warning label printing in the most productive way. With spectacular designs and catchy labels, we help create a safe and secure environment that the client is looking for. We choose and design warning labels appropriate to the place and surface where they will be used. We are leading in the industry as the best quality warning label suppliers.
Being made with the finest quality materials, all of our warning labels and signage are highly durable and productive.
We are very popular in the industry for the wide array of stickers and labels in the UAE. Being the most economical warning label supplier in Dubai, Ribbon House Middle East offers low priced warning label printing and safety signs on various materials like Polyester, Polycarbonate, Vinyl, Clear, Thermal Imprintable, Thermal Transfer, Paper, etc.
Nowadays, Warning labels are printed by the printing companies in uae like Ribbon House Middle East LLC. This makes the task of an organization much easier where he doesn't have to worry about the formatting and templates of such labels.
For Ordering customized Warning labels or in case any queries you can reach us using the below contact details:
Call Us @ +971 50 141 2481 for free consultation
---
Date: 01 February 2023 Comments: 0
---
There are no comments yet
Leave A Comment