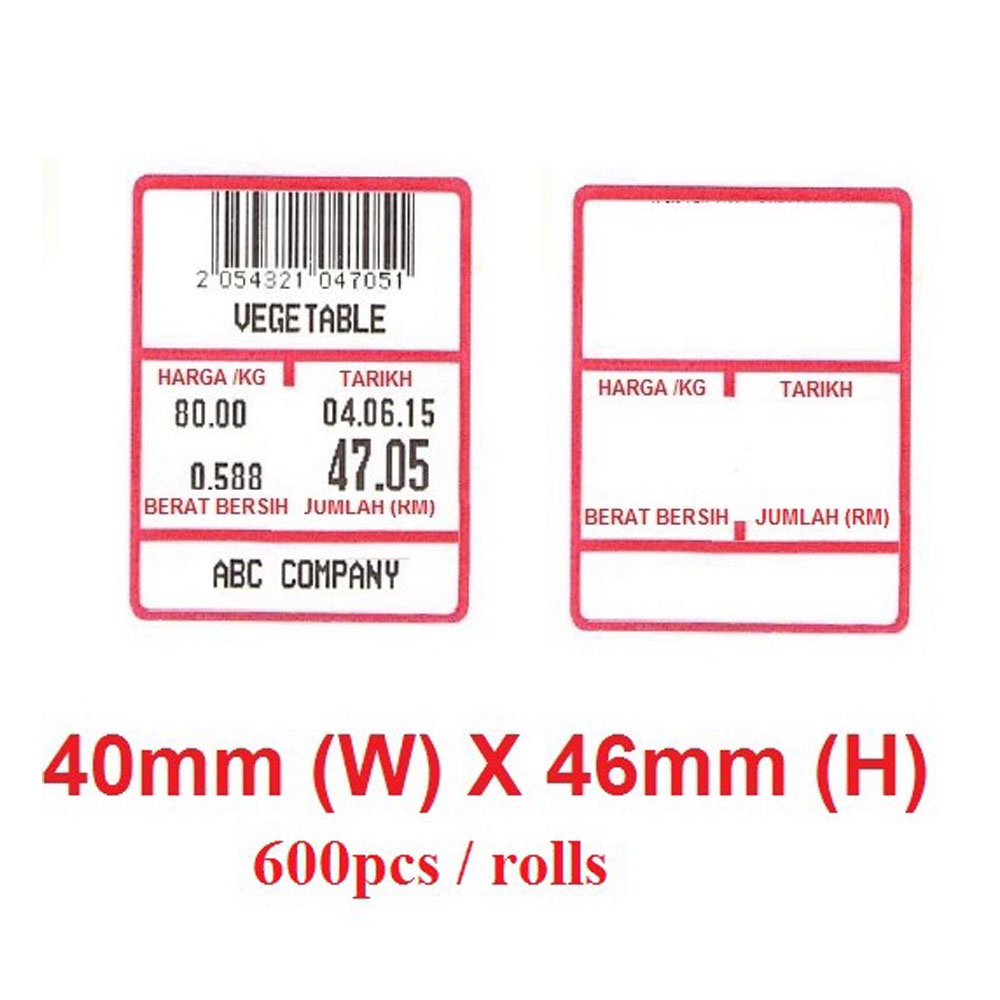 Weighing Scale Labels in UAE
---
Do you require labels for your retail weighing scales with in-built printer? Whether you need in plain or printed format, Ribbon House Middle East is your one-stop solution for Thermal Weighing Scale Labels in Dubai. Our Labels are durable and waterproof making it a perfect choice for use in supermarkets, bakeries, pre-packed outlets, fruit/vegetable stores and wet markets alike. We provide Thermal Labels of different sizes. The size and colour of the label can be customized based on your preference.
Weighing scale is mainly used for the stores that selling goods according to the weight. eg: supermarket, fish store, vegitables, chocolates, fruits..etc. It can view the price and print barcode labels according to the weight & price with use of item code.
Weight Scale Labels are Retail Labels Production in Dubai, Abu Dhabi, UAE. We are the leading supplier of Weight Scale Labels in Dubai, Abu Dhabi, UAE at the best price. Get your Weight Scale Labels from Ribbon House Middle East.
Nowadays, Weight Scale Labels are printed by the printing companies in uae like Ribbon House Middle East LLC. This makes the task of an shop vendor much easier where he doesn't have to worry about the formatting and templates of such labels.
For Ordering customized Weight Scale Labels or in case any queries you can reach us using below contact details
Call Us: +971 50 141 2481 for free consultation
---
Date: 16 January 2023 Comments: 0
---
There are no comments yet
Leave A Comment